Vote
(Total
0
Votes )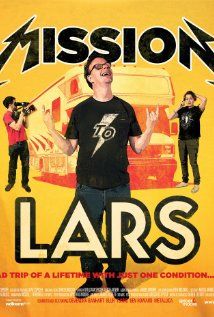 Movies:
Mission To Lars
Director:
James Moore, William Spicer
Cast:
Kate Spicer, Tom Spicer, William Spicer
Production Co:
Spicer and Moore
Genres:
Documentary, Adventure, Biography, Music
Runtime:
74 min
Country:
UK, USA
Release Date:
2012
Kate and Will Spicer's brother, Tom, has Fragile X Syndrome, the most common form of inherited learning disability. He is also a massive fan of Lars Ulrich from Metallica. They made a promise to Tom that they would get him to meet Lars. Tom's dream is their promise. Together they went on a Mission to Lars...